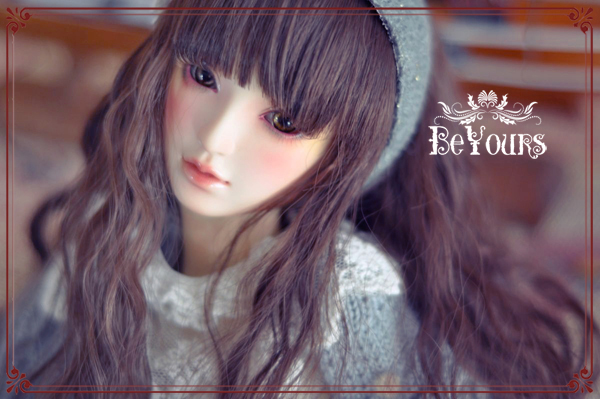 While I was researching SD13 girl bodies to come up with a plan for Mio, I happened upon a company called BeYours. They appear to be a small doll company who at least to the English speaking community are fairly new. As of right now it looks like you can either order via TaoBao or Sunny's World (the English site) also carries them. They also have their own website, but it seems as though it's very new since it's half finished and is a bit difficult to navigate due to dead links and such. Also I still haven't figured out how you would order from their main website. I suppose you could always contact them directly though.
Their face sculpts are rather pretty, and for some reason they remind me a little bit of SupiaDolls style wise. They have fantastic face-ups which really brings out the beauty of the sculpt, however as of now I am unsure if you can order a doll with a face-up at all since I've only seen blank dolls on TaoBao and Sunny's world. It would be a shame if you couldn't order one with a face-up as they really are quite beautiful.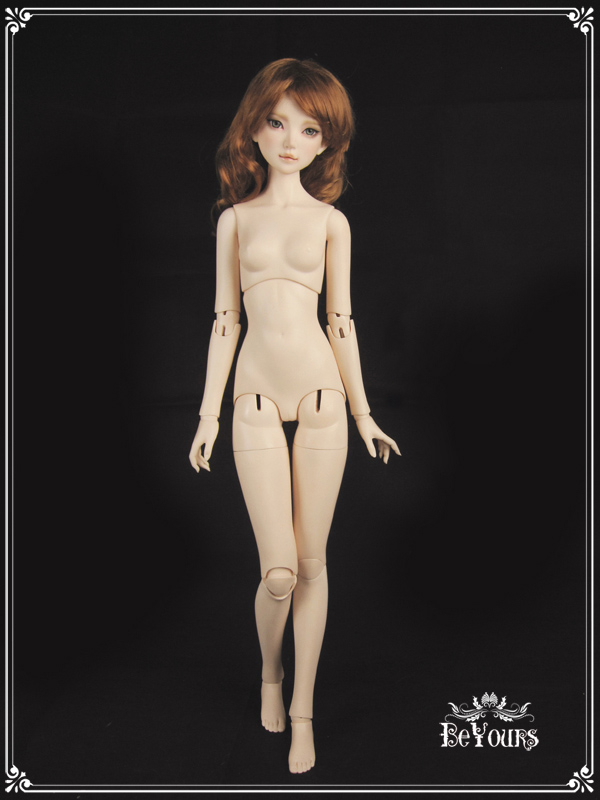 The thing that first attracted me to these dolls however was the body sculpt. The sculpt is reminiscent of Volks SD13 girls, but is a bit taller and at least to me seems to have a sleeker design. BeYour's "white" resin color is also this very pale beige that is very appealing. Their normal color is more pinky, but also pretty. As far as jointing goes she is double jointed and I particularly like how the "knee plate" of the double joint in the knee blends very nicely with the rest of the leg. Sometimes I feel that the doublejointed knees sacrifice too much in aesthetics for function for my taste. Overall the body shape is also appealing and she appears to have graceful hands. She is a tall one however, so I think for my needs I will probably stick with a Zaoll body.
Since they are a newer company though it would probably pay to research and keep abreast of any reviews coming out. A number of people on the forums have stated that BeYour's resin is thin in places, while others claim there is no problem. BeYour's did redesign the body so it could be that the older design may have had some thin areas while the newer design has fixed any flaws. I have heard reports that they pose very well though.
At only around $350 though, this is an economy priced BJD, especially for a 60cm doll. I do have to point out though that the doll is around $40 or so cheaper on TaoBao compared to ordering from their English site or Sunny's World. As I've already stated before, I do not like this practice of increasing the prices for Western customers, so that makes me a little grumbly. $350 is a reasonable price to be sure, but I still feel less valued or respected as a customer, when better deals are given to people in their own country.