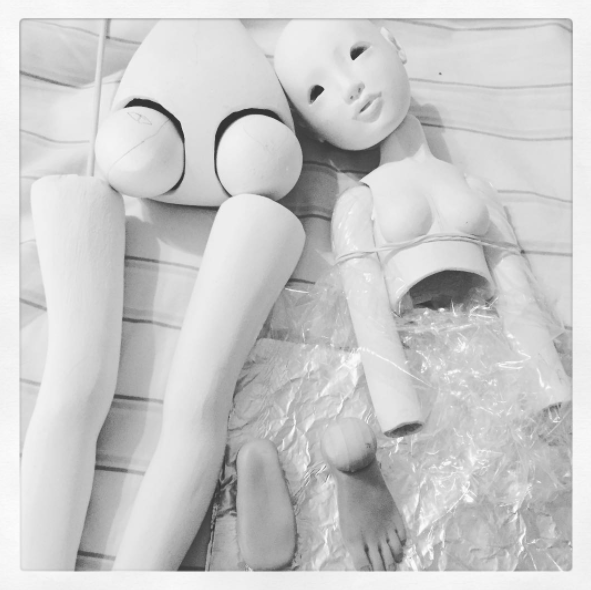 It's been a loooong time since I've used my dolly blog and in truth doll stuff has been happening, but with maintaining 2 webcomics and other work, this blog has become neglected.  I want to try to remedy this and I have a couple blog posts planned but for now I wanted to mention that I'm sculpting again!
I don't think I've ever shared this girl on the blog, but I am working on a kind of tallish mature MSD sized girl.  I've posted some progress shots for her on my Instagram.  My goal is to eventually make an artist cast of her and then have her sent off to be professionally cast.  If I can't manage a professional casting then I will probably be happy with making my own artist cast of her for myself as I want her to have a "birth" in resin because I still think she has a cute face here a year or more later since I started!!
Anyway let's hope I can finish her!!