I finally finished the roombox today!!! Yay!! I thought I was finished yesterday and then I realized I totally forgot to add the back wall's baseboards and I was like (⌣_⌣") *sigh*, but I quickly cut and painted them last night so they would be ready to be glued on today. Anyway without further ado, here are a couple shots…(yeah I need to get better at photography, that is the next goal along with making props).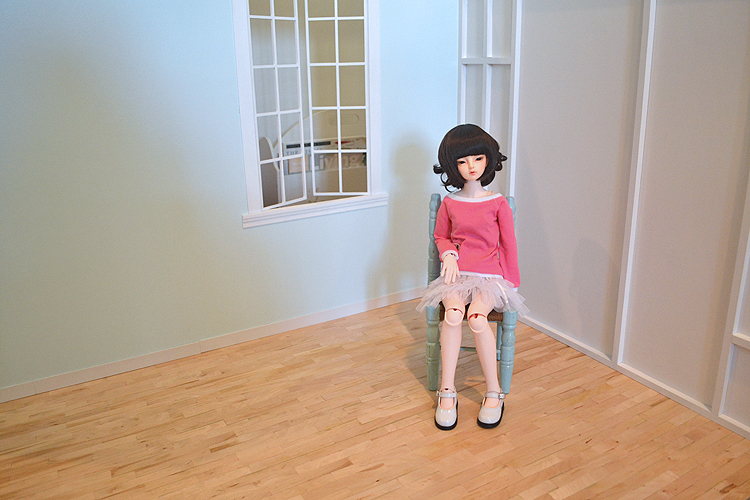 Here is a shot of the whole room with Mio sitting in it. The chair is a little doll chair I found at an antique store. It's a bit shabby and probably needs a bit of washing, but it's cute and the perfect color for the room! Actually Mio sits on that very chair on my nightstand in my room. 🙂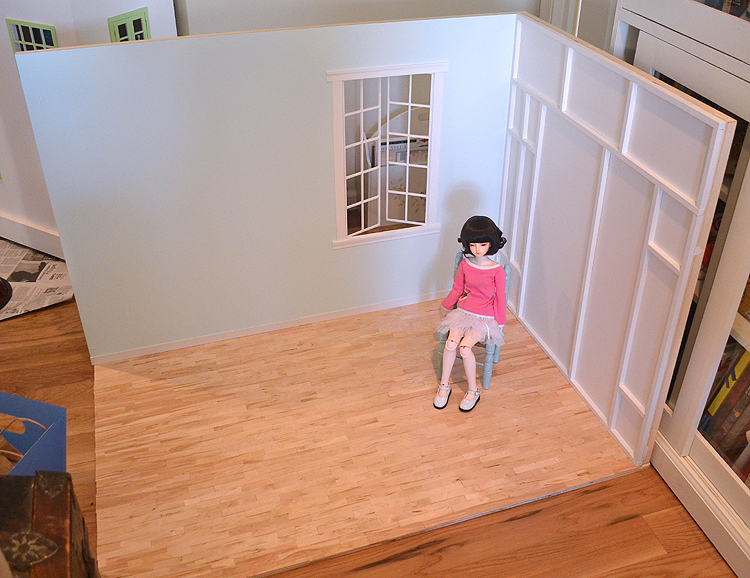 And here's a zoomed out shot that better shows the scale of the room. Please ignore some of the junk in the background. I still have a few things to clean up now that construction is done.
Well, I'm really happy overall with how it turned out and I hope I get a chance soon to take more photos with it and improve my photography skill. I also want to make a little fake backdrop for behind the window so it looks like there is some nature out the window. I was thinking I could make a large print and pin it to foam core board or alternately I have some inkjet transparency paper left so I could experiment with printing greenery on that and then shine a light through it to see how that looks….Definitely got to get better with lighting overall though.